SUSPENSE SPECIALS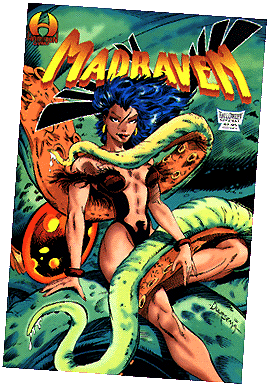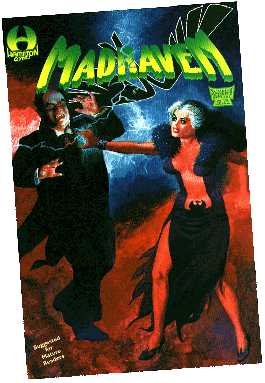 Madraven, the Mistress of Castle Stark, debuted in the first issue of Maggots, one of Hamilton's famous black and white horror magazine titles of the early '90s. Today she stars in her own series of seasonal suspense specials, featuring the peerless artwork of Gray Morrow!

ADVISORY: These magazines are recommended for mature readers. We give them a strong "PG-13" rating; they contain elements of adult suspense and some minor nudity.

MADRAVEN HAS AN OFFER!
---